Safeguarding Training and Consultancy Services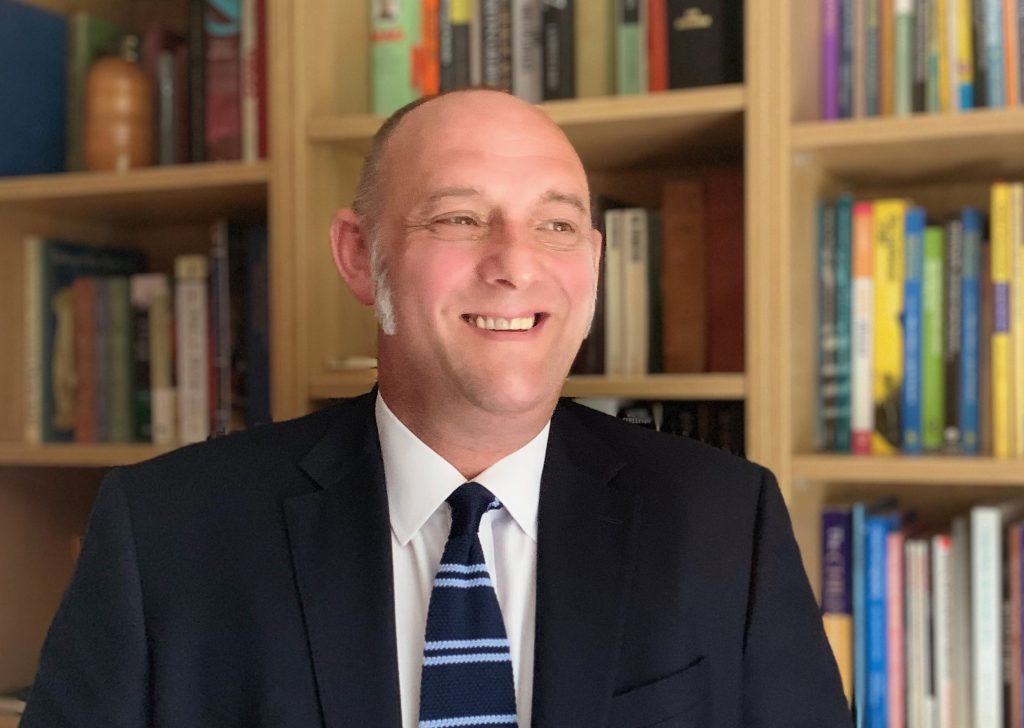 Established in 2009, P Threlfall Safeguarding Ltd is based near Preston in Lancashire. Having worked initially with vulnerable people in  residential settings, Phil Threlfall qualified as a social worker in 1998 and has developed a wealth of safeguarding and child protection expertise over the course of nearly thirty years, as a practitioner, manager, policy-maker, trainer and consultant, across a range of children's and adult's services.
As a former early years safeguarding consultant and local authority safeguarding lead who line managed LADO, School's Safeguarding and Children Missing Education services, Phil has developed particular expertise around safeguarding in schools and colleges, including via Serious Case Reviews and independent investigations.
We continue to deliver safe, interactive training and support in line with COVID-19 guidance. We are also delivering really interactive training remotely via Zoom; please contact Phil directly to discuss your needs.
Whether it's training, policy writing or auditing / reviewing safeguarding in a school or setting, we are interested in best practice. This means safer children and safer staff in safer organisations.
Safer
Children

Feel safe and are safe in different contexts
Are the paramount consideration and at the heart of everything
Are empowered
Have a 'voice' and know how to get help
Are educated and informed about what to do, not just what not to
Are resilient

Safer
Staff

Are knowledgeable, and up-to-date
Are skilled, competent and confident
Identify vulnerability and the need for help early
Understand their roles and those of others
Feel well supported and are well supported
Know precisely what to do if they are worried

Safer
Organisations

Aim high and are governed effectively
Nurture a safeguarding ethos and an ongoing culture of vigilance
Understand that 'it could happen here'
Develop and are themselves capable guardians
Deal proportionately with risk
Make defensible decisions in children's best interests
We can draw upon a depth and range of experience and expertise that is extensive and quite unique. This enables us to continue to deliver high quality services to and for a diverse range of agencies and professionals including:
Early years providers
Schools, colleges, multi-academy trusts (MATs), FE and HE Providers
NHS trusts
Women's refuges
Psychology services
Residential services
School governors
Specialist therapeutic services
District, borough and county councils
Safeguarding Children Partnerships
Language schools
Local authority early help/family well-being services
GRT services
Fostering and adoption services
YMCAs
Mosques and madrasahs
Student and supply teachers
Student nurses
Health and social care students
Ex-forces mentors
Social workers
Family support workers
Dentists
GPs
Apprenticeship providers
Youth services
Charitable organisations
We write and review safeguarding policies and procedures, deliver safeguarding training to governors, designated safeguarding leads, staff and volunteers. We also provide consultancy services and undertake bespoke pieces of safeguarding work with a wide variety of organisations across the north of England and beyond.
We have significant experience of helping people with a range of issues and processes including:
Physical, sexual emotional abuse and neglect
Child sexual exploitation
Criminal exploitation
Modern day slavery
Domestic abuse
Alcohol and substance misuse
Honour based violence
Safeguarding audits and reviews
Adolescent safeguarding
Radicalisation and extremism
Mental health and well-being
Self harm peer abuse and harmful sexual behaviour
Suicide
Developing robust governance
Staff supervision
Anti-bullying
Multi-agency working
Attachments, developmental trauma and promoting resilience
Online safety
Safer working practice
Managing allegations against staff
Safeguarding adults
The list above isn't exhaustive and we keep right up-to-date with the latest research, statutory and non statutory guidance in order to ensure that we are always best placed to support clients around new and emerging requirements and risks.
Training

One day training for new Designated Safeguarding Leads
Refreshers and updates for existing DSLs
More advanced training for SLT / key pastoral staff
Safer recruitment (SCR Consortium accredited)
Whole school / setting sessions
Effective Safeguarding governance

Safeguarding
Reviews

Shorter, compliance-focused reviews to ensure you are inspection-ready
More comprehensive reviews with an emphasis on developing and embedding best practice
Detailed reports, including links to up to date resources, guidance and procedures
Clear recommendations about what to do next

Supervision


For DSLs, Heads and pastoral staff
Based on over twenty five years experience of safeguarding supervision
Underpinned by written agreements and supported by supervision records
Consistent with statutory guidance and expectations

Bespoke
Work

Writing and reviewing safeguarding policies and procedures
Independent investigations and reports
Work with young people, parents and carers
Phil is always the most engaging trainer we have visit our site, he engages, educates and informs staff in a manner that makes safeguarding extremely relevant to whatever their particular roles might be. The feedback we receive following Phil's courses are always positive with staff invariably asking if he can deliver more as soon as possible.

- Registered Manager, Children's Residential Services Provider

Phil has delivered a range of training at our college from new staff training through to upskilling our Senior Tutors with DSL level training. His sessions are always insightful, of the moment and are delivered in a very engaging manner.

- DSL, FE College

Exceptional. Clear, helpful, to the point yet detailed. Delivered in the most effective way.

- Chair of Governors and Head

Phil is an excellent, very well organised trainer who provides an insight  into the ways in which health professionals can make a difference to the lives of adults and children. Thought provoking training.

- NHS Trust, Head of Safeguarding

Phil's training is fantastic! He uses real examples and his formidable knowledge and expertise to engage and bring what is a complex and emotive topic to life. I would not have any other provider train my staff.

- Asst. Head, DSL / SENDCO & Designated Teacher, High School

Phil had previously conducted a most thorough and exacting review of safeguarding one of our academies and was the natural choice to review practice and provision in all our schools in the Trust. He is hugely experienced, knowledgeable and personable and is pragmatic and down to earth in his approach. As the leader of the Trust I have absolute confidence in his reports and in his judgement and would recommend him to any other school.

- Principal and Secondary MAT Leader

Phil's delivery is outstanding, professional and inspiring – even the most hard to please staff are impressed with the training and comment on how useful and informative it has been – even, that they have enjoyed it. I have also used Phils' safeguarding auditing service which was also excellent. The audit we had in November 2018, certainly laid the foundations for us to receive a comment in our very recent Ofsted inspection that 'within safeguarding, no stone is left unturned'. I cannot recommend Phil highly enough.

- Primary Head Teacher

Phil has delivered our DSL training for some time now and our Safeguarding Leads have had supervision with him for over five years. Training is always engaging and right up to date with the latest developments; it has certainly stood us in good stead where inspection is concerned! Staff say that supervision is really helpful.

- Primary Head Teacher

Phil has provided mandatory Safeguarding sessions for our LA supply teachers and support staff CPD programme for a number of years. His breadth of knowledge, experience and character enables him to deliver engaging training sessions on what is regarded as a serious and sensitive topic. Feedback from our delegates is, and always has been, extremely positive. For this reason, Phil would always be my first choice safeguarding training provider.

- Local Authority Supply Teaching Co-Ordinator
If you have any concerns regarding a child's welfare, Please use the contact details listed here:
Enquire For More Information
Whatever your requirements, we will be delighted to discuss your needs in order to design and deliver a package bespoke to you.
We aim to get back to you as soon as possible, usually within 24 hours.